NCAA Bench Towel
So how have your brackets fared during the first two rounds?  Well if you picked the straight bracket seating you would have 10 of the 16 right, not too shabby of 62.5%.  Have you been noticing that all the bench towels are consistent to the NCAA?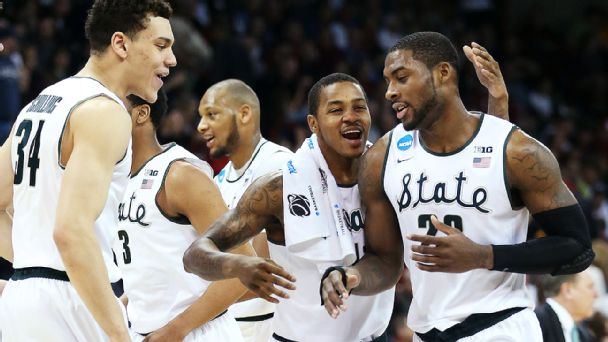 (photo courtesy of ESPN)
They are the WinCraft / McArthur 24" x 40" Locker Room Towel.  
---